Install, repair and maintain your on-site connectivity
Our highly trained technicians and engineers provide a complete solution for installations and maintenance, with experience in the telecommunications and electrical industries, as well as general civil and concreting works.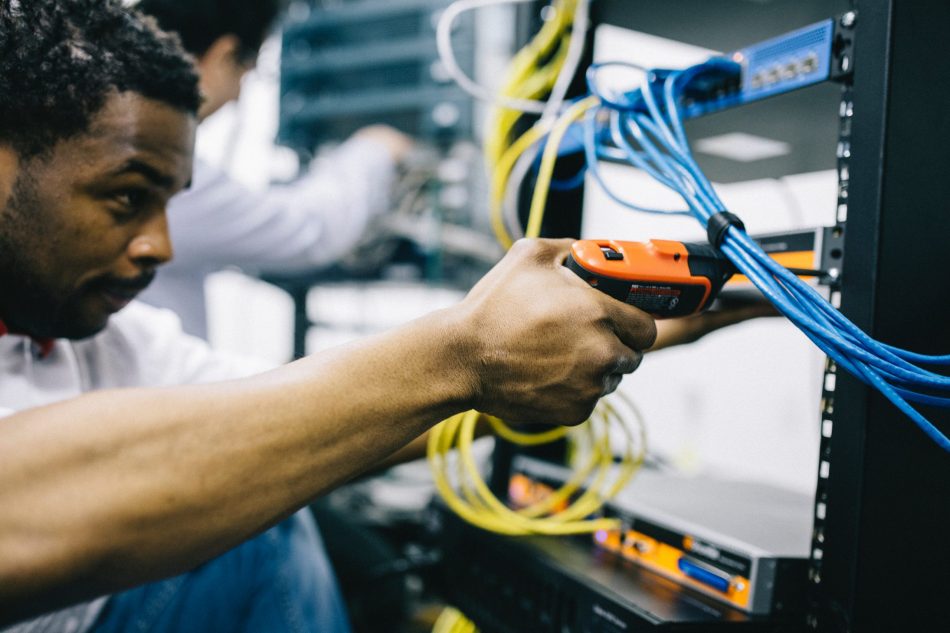 Upgrade your cabling through a reliable service
If you have moved offices, you may require professional assistance to get a network wired throughout and get your team connected quickly. Vonex's infrastructure team are fully qualified to work with the latest Cat5E, Cat6, Cat6A, Cat7, Copper, Fibre Optic, Data, Voice and Electrical. We install and terminate all types of fibre optics including fault finding, network audits and fusion splicing.
Our extensive network of Licensed Electrical Mechanics, Data Communications Technicians & Apprentices offers you local resources to best assess your business' requirements.
We use the latest cabling standards and termination methods and guarantee our network services with an 10 year warranty.
If you also choose Vonex for phone and internet services, our visibility of your network and ability to customise for your requirements is unparalleled.
Our Data Cabling Services
UTP Cabling – Cat 5E, Cat 6, Cat 6A, Cat 7
Data and voice cabling fault finding and repairs
Backbone data and voice cabling
Additional data and voice outlets
Network design and installation
Data and telephone cabling audits
Structured network cabling installations
Structured cabling testing
Fibre optic installations
Installation of data and server racks
Electrical wiring